onGEO announces new drone course in collaboration with MSU's RS&GIS and Project GREEEN
April 25, 2023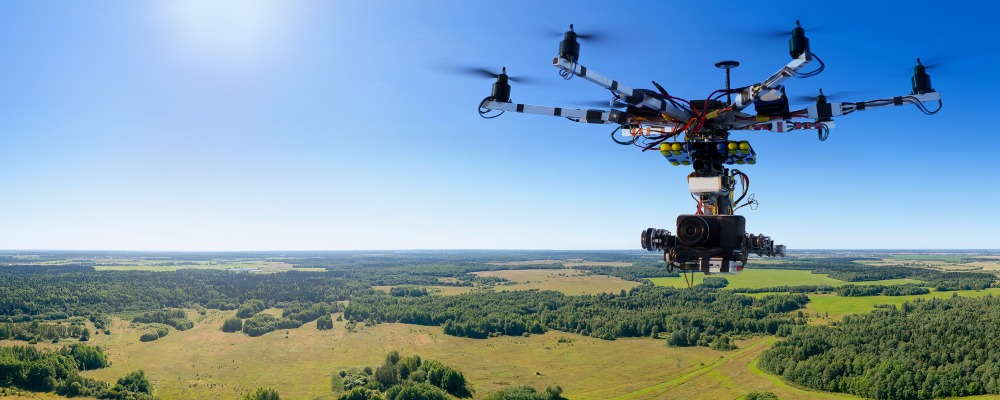 Online Geography at Michigan State University (onGEO), a branch of the Department of Geography, Environment and Spatial Sciences, has announced the upcoming launch of a new course designed for those who wish to use drones as a mapping platform. This fully online course, "Drones in the Field: Open-Source Solutions for Data Collection, Processing, and Analysis," will teach industry professionals how to collect, process, analyze, and visualize drone imagery using open-source software.
"Mapping with drones is useful across the fields of agriculture, engineering and construction, natural resource management, and many more," said Bob Goodwin, senior geospatial analyst and project manager for RS&GIS. "Moreover, the ability to do so using low-cost or free software opens opportunities to individuals and small organizations."
"This course is ideal for those who wish to use drones as a mapping platform rather than for just taking nice pictures and videos," explained Yi Shi, assistant professor, and associate director of professional courses for onGEO. 
onGEO was excited to create this new course through a collaborative partnership between onGEO, the MSU Remote Sensing & GIS Research and Outreach Services (RS&GIS), and Project GREEEN (Generating Research and Extension to meet Economic and Environmental Needs). Through a grant funded by Project GREEEN, the collaborative is also offering the course for free for up to 20 people involved in the Michigan agriculture industry. In addition to the "Drones in the Field" course, those interested may also apply for "Part 107 Drone Test Prep & Beyond," a course designed to help people obtain their FAA Remote Pilot Certificate by preparing them for the Remote Pilot exam. Typically, these courses would cost $500 each. Both training courses are online and offered through MSU onGEO. 
Anyone interested in determining if they qualify for the free training should visit bit.ly/MSUDroneAg to complete a simple form. Applicants will be notified if they have been accepted into the training. All others interested in taking the course can learn more and register at https://ongeo.msu.edu/courses/ongeo/ditf.html. If you have questions or would like additional information about this or any of the onGEO professional courses, including those that can be taken together to earn a Professional Certificate in GIS should email onGEO@msu.edu or call (517) 258-7991.